It is very important to know what your computer is worth if you want to sell old laptop for best price! Don't invest in computer hardware like you would real estate.
What is Your Old Laptop Worth?
Do you think that is you bought your laptop few years ago it is not old? Remember, that computer equipment loses value at roughly 2-3% per week. So, what else can you expect? If you paid $1000 for a computer today, next year it will be worth $300 and the year after you can sell it for $100. Three years from the date of purchase, it is worth about $30. This calculation is old and only one that can be used for a pre-valuation. It is close but not exact.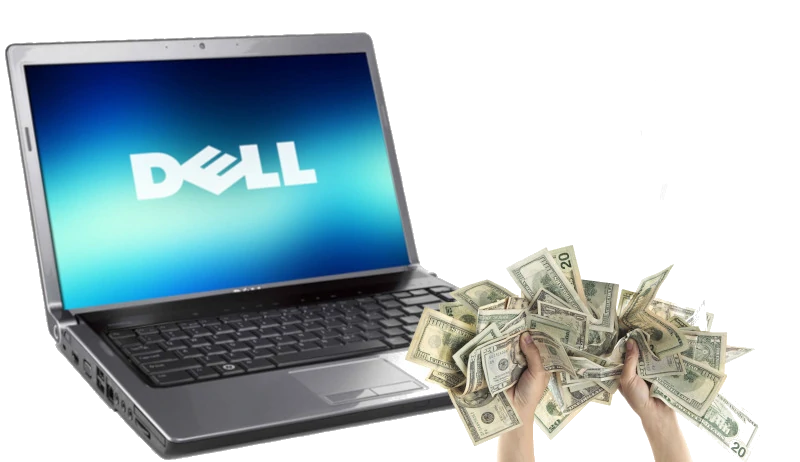 What Makes Old Laptop Worthless?
Every year computer market meets new and better processors, larger hard drives and less expensive memory. New computers are actively produced for less money. Most computer manufacturing is accomplished in Asia where labor costs are extraordinarily low. Do you remember? About 5 years ago you could buy a brand new computer for $1500. Now, one can buy a new computer for $500 – $700.
How to Get a Valuation and Find Its Pricing
Try eBay! The best way to find your laptop value is to log on to eBay. You can keep a simple procedure to. Just put your laptop model into the system. You will find a list of comparable items. Sort by highest price and read the green (items that have sold) and you will be able to attain a fair market valuation. Dealing with eBay, keep in mind that fixed pricing receives higher pricing than auction pricing. Price your laptop at the mid-range of all the fixed priced listings that you may have seen on eBay.
Try auction! Computers have a reputation for depreciating quickly, but many laptops (particularly high-end models) retain their value fairly well. Dealing with professional online auction, not eBay, they surely have an online value calculator form that you can use to work out the value of your laptop. Click "Get A Quote" link in the menu bar and fill in the form with your laptop's specifications – at the end of the form, you'll get an instant quote. Laptops that are in good condition, without any scratches or other cosmetic damage, generally have the highest value. However, even older, worn out laptops still have a reasonable amount of value on the used market, even if you couldn't sell old laptop for best price as you wanted.
How you can sell your laptop
Selling your laptop is easy. After you've filled in the quote form, you can sell your old laptop directly through the proper website. Click the "Sell Laptop" button and enter your address and payment information to create an account. Just package the laptop (make sure it's safe from any bumps that could occur while it's in the postal system) and apply the postage label to the package.
When you've got some free time, drop the package off at your nearest post office to send your laptop away. Professional experts inspects the laptop once it's received, then issues a payment within 48 hours to your bank account, or in any other way you asked before.
Donate Your Laptop
If you couldn't sell old laptop for best price from eBay and don't like the price from auction, you still can donate it! While your computer may have some value, you may judge the effort to get it too high for the reward. However, donating is one of the most expensive routes you can take to liquidate your computer equipment.
Here what you have to do before selling it:
You have to wipe the hard drives: Most likely you will not want to donate computers with software licenses and proprietary information. Allocate at least an hour of time per computer.
You have to find a charity or school that needs your donation: Plan on a few hours for making the phone calls.
You have to list the items you wish to donate: While some schools and charity organizations will accept any equipment, most are very selective about the equipment they accept. Do not be surprised when you call a school to hear: "we are only accepting laptop computers less than a year old."
You may have to pay for moving gadgets: You will need to allocate time and money to find a mover to take the equipment from your office and move it to the organization accepting your old equipment.
You will have to accomplish paperwork to protect yourself: You will need to draft and get signed paperwork stating that the organization accepts the equipment with all the rights and privileges and costs that go with ownership. You must protect yourself from any potential EPA issue should the organization improperly dispose of the equipment you donate.
Selling to employees, selling to another firm or giving away to friends are all similar to the donation option and may likely include the cost of providing technical support as well.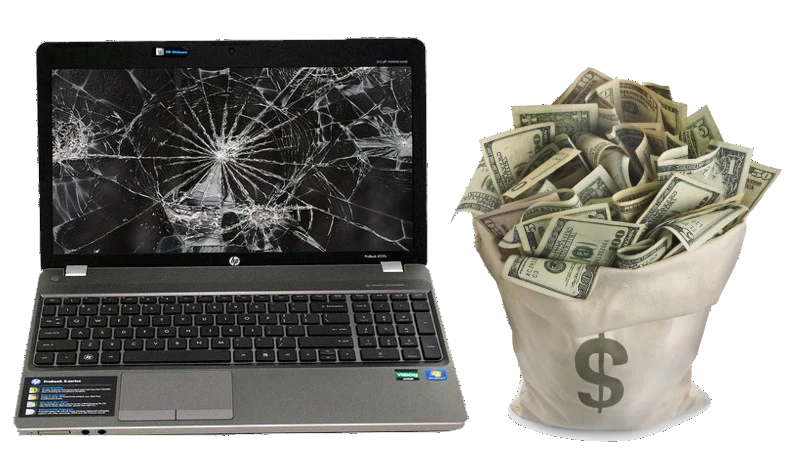 Dont Lock Your Old Laptop In The Garage!
75% of all firms nationwide lock their surplus computer equipment into storage. While this temporarily "solves" all the above costs, it raises the future disposal costs, does not eliminate the wiping costs, eliminates almost any significant recovery value and increases your moving and storage costs. If you use a computer at home, chances are you have at least one piece of equipment in the garage such as an old monitor. Millions of monitors, old computers, and old printers await disposal in homes. Tragically, many of these will end up in such a way if you are not going to spend some time and manage the disposal to sell old laptop for best price.
As you can see, there are many ways to sell your laptop online and get good money for it. Whatever way you picked, you have to make a price of your old gadget first. You may use a quote to get a price online, or put the price on your own according to the laptop characteristics. Actually, you may try both of these variants to sell your old equipment as soon as possible and for a good price.
February 26, 2021