Craigslist is one of the most popular services for buying and selling goods, new and used. If you are looking for a good platform for trading, you can try to sell laptop on Craigslist or even buy it from there. Why Craigslist? It's simple! The service is used by millions of people and it is known as a safe and profitable one. Nevertheless, there will always be a few bad apples that try to spoil the whole bunch. So it is important to know all possible Do's and Don'ts for selling on Craigslist. So, here we go!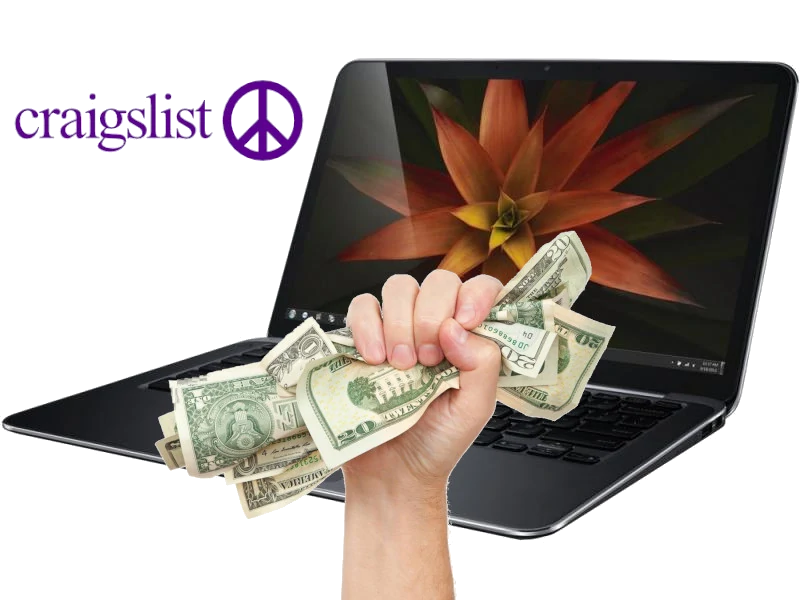 When Selling Laptop on CraigList
DON'T WRITE IN CAPS!
It is super annoying. It is not difficult to write the description in a proper way. If you'll try to use CAPS all the time like from the creative writing class you will irritate the readers' nervous, nothing more.
DO describe things the way that you would to your Best Friend.
It's like you are talking with your friend by phone and telling how good your laptop is. How would you describe it? Does it have really amazing options? Does it need a lot of efforts to work faster? Does it just need a good scrub? Be honest but positive. It is important to get people as much details as possible.
DON'T give out your real contact information
Craigslist gives you the option of using your true e-mail address or using a Craigslist-provided proxy e-mail address so that you don't have to expose your true e-mail when posting advertising. So, every time you want to sell something it is better to use the proxy e-mail as it will help keep spammers and scammers from getting access to your real e-mail address. While the Craigslist-provided anonymous address is great for receiving e-mails, it doesn't conceal your identity when you choose to respond to someone. If you want your response to not contain your true e-mail then you may want to use a disposable e-mail address such as on other available online platforms. Everyone wants to sell old laptop fast, but you shouldn't forget about safety.
DO shop locals when possible
Craigslist kindly recommends that you'd better to deal locally with people you can meet in person. This can be a good rule but the most of people won't risk meeting in person and won't waste the resources needed to do so. That's why the choice is yours. Dealing with abroad, don't forget to include shipping details into the payment.
DON'T give any personal or financial information
It often happens that some cheaters try to take out your personal information in order to make payment or obtain credit cards and other things in your name. Never give out any personal or financial information to anyone requesting it online via Craigslist. Selling your laptop online for cash, you should meet in person and deal in cash. Otherwise, you can use a secured form of payment such as PayPal so you don't have to reveal your credit information to anyone.
DON'T buy anything without seeing it in person first
This point will be helpful mostly for all who are going to buy used laptop from Craigslist. People tend to trust that the picture of an item is really the item being sold. Some sellers will just grab a picture they find on the internet because they are either too lazy to take one themselves or they are trying to conceal something about the real item being sold. Always check out the item in person before making a deal. Selling your old laptop, try to use real pictures only. It would be a bad surprise for your buyer when the sold laptop looks hopelessly bad and different.
DO always meet Buyer or Seller in a public place
For your own personal safety, always meet the buyer or seller in a public place such as a coffee shop or shopping mall. It must be a good idea to bring a friend as well to witness the transaction and keep an eye out for your safety. Look through the Craigslist's safety rules. It is not recommended to invite strangers into your home. Always take your cell phone along with you, and make sure to tell a friend or family member where you are going before meeting a buyer or seller.
DO remove Geotags from pictures before you post them on Craigslist
Photos you take with your GPS-enabled smartphone of items to be sold on Craigslist may have the physical location of where you took the picture embedded in the EXIF metadata which is part of the picture's file header. Watch them! It is better to delete Geotags (GPS location) from the pictures you upload of your items before uploading them to Craigslist. How? There are different apps. For example, use an EXIF geotag removal app to remove the geotag information from your pictures before you post them online.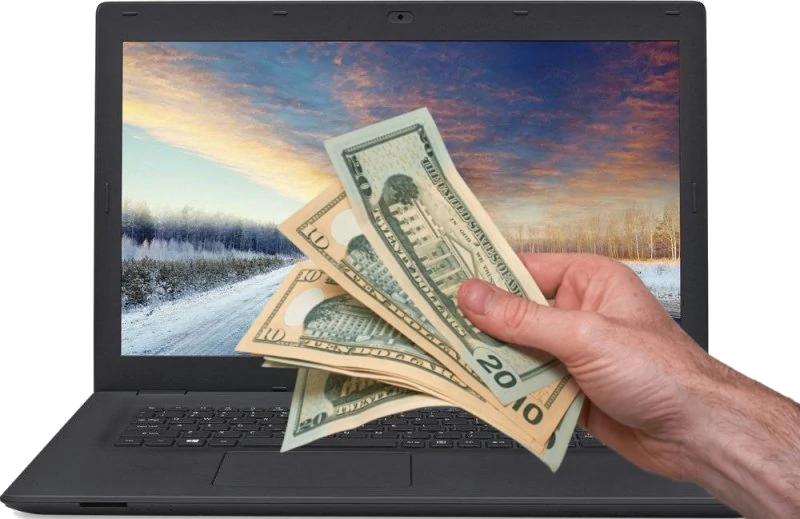 Try to get best value for your laptop
It looks like a simple advice! Nevertheless, what are you going to do to make the most profit from your old laptop? What would you do in this situation? You are selling your piece for profit. If you have a better offer, that is solid, TAKE IT. Who knows if someone is actually going to come and get it. You may choose. Then decide what you want the most, good profit or 100% deal. The saying one in the hand is better than 2 in the bush describes Craigslist selling PERFECTLY.
See, there is nothing difficult in selling your old laptop on Craigslist. This is the most popular classified ads website in the world, and if you're really careful you can find some real bargains on used computers on there. But if you aren't careful it's very easy to get scammed or taken advantage of as well. First and foremost, you need to protect yourself by always keeping your personal safety in mind when dealing with strangers over the Internet, even using such a reliable platform as Craigslist.
February 26, 2021